March Issue
57. "Anna Keen is a British artist, born on the Isle of Wight and brought up on the Scottish island of Arran.
She is currently painting the Babylonian-type London skyline, which mutates constantly.
Specialising in inks and oil paint, she captures emotions with her striking pieces.
Featured is "London Dawn. Tower Bridge and The City".
She has also published a sketch and prose book entitled "London the Metamorphosis"
February Issue
49. "Anna Keen is a British artist, born on the Isle of Wight and brought up on the Scottish island of Arran.
She is currently painting the Babylonian-type London skyline, which mutates constantly.
Specialising in inks and oil paint, she captures emotions with her striking pieces.
Featured is "London Dawn. Tower Bridge and The City".
She has also published a sketch and prose book entitled "London the Metamorphosis"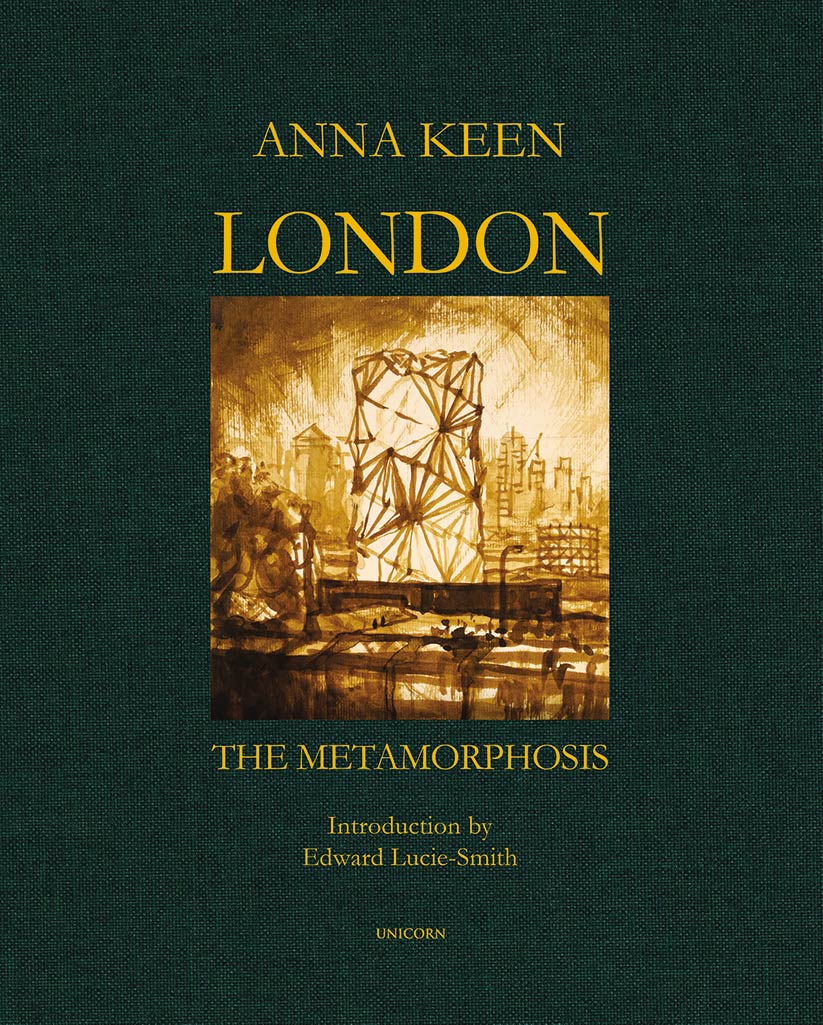 London – The Metamorphosis
by Anna Keen
Critical Essay by Edward Lucie-Smith
As London evolves into a Babylonian-style city of lofty towers, the artist Anna Keen has been inspired to paint this London Metamorphosis. Like the eighteenth-century artist J.M. Gandy, who simultaneously painted London in ruins and in construction, Anna Keen takes us just beneath the surface of the metropolis, to where the emotional landscape lurks and to where the soul of London is heading. London-based art historian Edward Lucie-Smith has followed Anna Keen's painting since 1995 in Rome.
Listen to the audio book version
EMAIL
Keep in touch
Newport lays Land-Locked in The Centre of the Isle of Wight, yet twice a day The Tidal River Medina breathes The Sea deeply into Sea Street and its brick-red core. The river almost severs the island in half as it travels Northwards towards Cowes and the Solent. Its only tributary is Lugley Brook and it is at the 'confluence' of these two rivers that the place we call Newport was founded in the Stone age, around 2.5 million years ago.In the 1920's at least 64 hand-axes and 16 Levallois flakes from the Palaeolithic were found and In 2006 the BBC reported "School children have found prehistoric stone tools and Elephant teeth at Great Pan Farm, Newport". However it was owned by the council who sold a large part of it for £17.73 million to ASDA. By 2017, the ancient ground had been cut-away, in-filled and buried beneath the new Supermarket in St Georges Way.
On the hill between the two rivers rises The Church Minster. For at least 800 years a church has stood on this sacred site. It is civically recognised as the main Anglican church on the Isle of Wight.

The Old Literary Institute was designed by John Nash 1811, its three central windows are divided by Tuscan pilasters, while at street level the 'rusticated arcade' of 5 arches transforms Newport into Italy.
Unveiled in 1903, two years after the death of Queen Victoria, Percy Stone's three bronze lions crouch at the corners of the triangular plinth of The Monument; above them stand three bronze figures. Stiff-leaf foliage in the Art Nouveau style and a Gothic tabernacle with narrow gabled niches is crowned by a spirelet.
Pyle street's multi story carpark looms like the Egyptian temple of Karnak, with its vast dark entrance and blank facade it outstares The Church Minster.
Not usually known for their architectural value, as Architectural Record noted, "In the Pantheon of Building Types, the parking garage lurks somewhere in the vicinity of prisons and toll plazas." Subjected to the heavy and shifting loads of moving vehicles, they must bear the associated physical stresses. The earliest known multi-story car park was opened in London in 1901.